Access unlimited users with a Server license
excl. VAT/
user
An individual
/year
excl. VAT/
user
An individual
/year
Includes everything in Mini plus:
excl. VAT/
server
Unlimited users
/year
excl. VAT/serverUnlimited users/year
Includes everything in Mini plus:
Compare Plans

Medi

AUTOMATIC UPDATES
Keep your server up-to-date with the latest security updates and features.

FTP, TFTP
Regular file transfer protocols.

VIRTUAL FILESYSTEM
Construct smart storage solutions.

ACTIVE DIRECTORY INTEGRATION
Centralized management using your existing Active Directory.

FTPS, SFTP
Strong encryption with algorithms.

HTTPS AND WEBDAV
Built-in web server functionality; end users do not need to install any software to access your files.

EDIT ANY FILE AT THE SOURCE
Edit any file type directly from the web interface using default applications on your local computer.

PROVIDE GATEWAY
Optional reverse proxy; no data in DMZ, meet compliances while still being easy to setup.

LOGO AND BRANDING
Change logo, layout and more for the built-in Web GUI; emphasize YOUR business!

ADVANCED PDF MANAGEMENT
Easily find what you're looking for with thumbnails of and searching within PDF files on your server.

SHARE, RECEIVE, COLLABORATE
Communicate without the need for external file transfer solutions.

VIRTUAL USERS INTEGRATION
Integrate with existing business systems, databases, or other general purpose user management systems.

API WITH REACTIVE AND PROACTIVE SCRIPTING
Execute scripts, automate processes, integrate with any other system.

DISK WRITE CACHE
Experience huge performance improvements with clustered setups using disk write cache.
Hey 👋 we are here to guide you!
Speak with one of our ProVide Experts
Sometimes it can be tricky to choose the right solution for your business. We can adapt the preferred solution to fit your needs and organisation.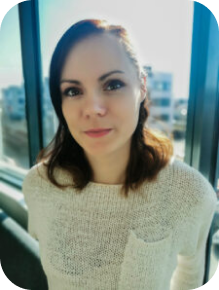 Ann-Charlotte Lund Nielsen
Purchase our add-ons to get access to
extra features that will add more value to your ProVide Server.